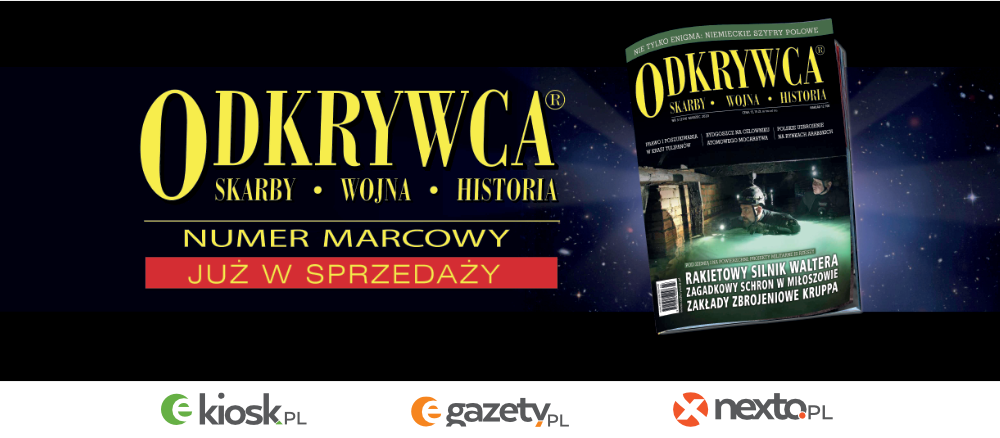 Content Count

4502

Joined

Last visited
Everything posted by hipolit-O4
To osłony okienek piwnicznych w których były urzadzone schrony.

Myślę że mało spotykane bicie? 06K 11 S DM

Po hiszpańsku może coś wyczytasz? 9.3x82R / .360 Express Nimrod / Nimrod 82-9.3 No. 21 / .360 D Express /.360 Express 3.25" / .360 Express Special Case / .360 Nimrod / 9.2x82R Hunting / 9.3x82R Express / 9.3x82 R Drilling / 9.35x82.4 Hunting / DWM 77C / GR 709 / ECRA-ECDV 09 082 BBC 020 http://municion.org/

Co możecie powiedzieć o tej wyżymaczce?

Myślę ze od silnikow motocyklowych.Jakich motocykli? 1.średnica 57mm wycokość 90mm 2.średnica 72mm wysokość 140mm

Odpustowy pierścinek lub kolczykkiegyś zdobiło.

Długość ok.2m szerokość ok60cm wysokość ok.70cm.Od czego może być?Właściciel twierdzi że od lotniczego silnika.

Kawałek grzałki od bojlera?

Przed laty na forum była podobna z wyraźnymi biciami wytwórni w Liege.Pomocz w oleju i delikatnie podczyść.Może jakieś punce wyjdą? Próbowałem odnaleźć ale Archiwum dla mnie chyba jest niedostępne.

Jak pamiętam to hodowca bydła bardzo uważał by w paszy nie było gwoździ,podkladek,śrub czy innego zelastwa co by się krowa nie udławiła.Dzik pod dębem czy bukiem jest roślinożercą.

Na żerowiskach dzikow często się spotyka pogryzione łuski od sztucera a przy lisich norach pogryzione obrączki gołebi.

a ja dzika.Mógł też drapieżnik własciciela skonsumowac.

Resztka przyrządu do nadziewania igieł?

Gmina Kowale Pańskie 1931

Może być myśliwska kal.24.Oczyść denko może coś wyjdzie? http://municion.org/

Fu to raczej coś z radiotechniki.

Pozostałby Napoleon North,

12 ma średnicę szyjki 20,2 mm,16 - 18,9 mm szczegóły np. http://municion.org/ a spólka tutaj https://sites.google.com/site/polishammohistory2/home/okres-ii-rzeczypospolitej-1919-1939/warszawska-spolka-mysliwska

Okucie naboju myśliwskiego.Przedwojenne Warszawska Spółka Myśliwska.

Wybrałem co myszy nie zmieliły.

Rosjanie mieli także coś takiego jak"straty marszowe"myślę ze i Niemcy coś podobnego meldunkach operacyjnych umieszczali.

Może być pomocne dla tych co odznaczeniami się interesuja.