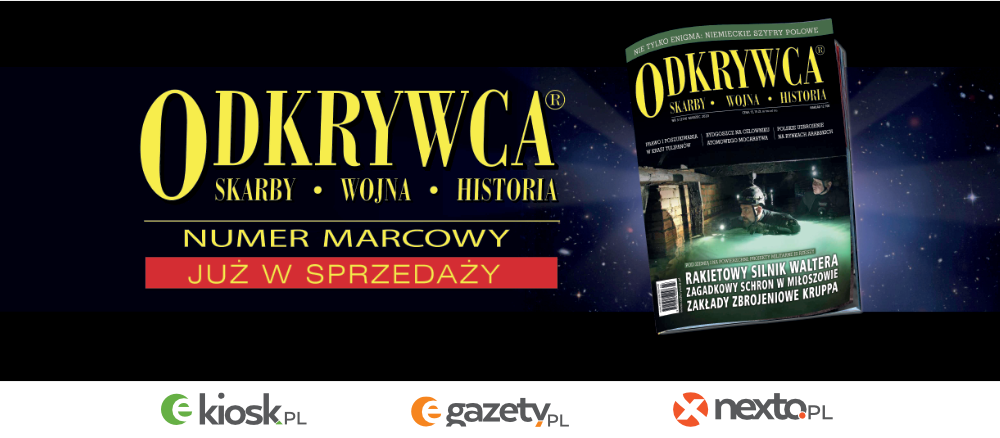 Content Count

53

Joined

Last visited
Everything posted by heralekk
W takim razie mógłbyś podrzucić zdjęcie jak wygląda guzik z płaszcza wojskowego?

Hmmm na pewno? 25mm nie będzie od wojskowego płaszcza?

Witam. Chciałbym się dowiedzieć informacji na temat tych 3 guzików(1-wojenne czy może Pruskie?)Znalezione niedaleko siebie. 25mm- *Berlin* Mohr&Speyer 24mm-Brak sygnatur 23mm- *Berlin* IC MAKDICKK

Na fb jest grupa Konserwator-Amator. Tam podpytaj

Jeżeli masz rację,to chowam głowę w piasek Pytałem bo widziałem podobne które były guzikami

Witam,czy rzecz ze zdjęcia jest guzikiem? Jak tak to który wiek?

Witam,Panowie może ktoś z was spotkał się z czymś takim? W środku jakby gwint,rzecz tą może gdzieś się nakręcało?

Witam proszę o id monetki oraz datowanie. Dziękuję.

Guzik z brązu arsenowego,XlXw

guzik poczty konnej z II-połowy XIXw, poczta cywilna, nie wojskowa

Pokrętełko miałoby ząbkowany rant. Raczej guzik

Na moje to guzik z urwanym uszkiem,pokaż awers

Żeton Spiel Marke-czyli jak sama nazwa wskazuje żeton do gry(np.dla dzieci)

Oto chodzi ze nie ma żadnych sygnatur,a guzik jest naprawdę w ładnym stanie i myślę że niemożliwe jest żeby się starły.

Żadne sygnatury nie wyszły po wstępnym myciu wodą z mydłem. Na pierwszy rzut oka myślałem że to Pruski bo u mnie zazwyczaj Prusaki wychodzą. Lecz powiem szczerze że myśl o tym że to francuski też była.

Są na nim jakieś dwa chińskie znaczki,jeden widać na pierwszym zdjęciu,drugie jest z drugiej strony

Tak jest takie uszko jakby do łańcuszka

Witam proszę o id guzika ponieważ pierwszy raz się z takim spotkałem,ale myślę że jest Pruski. Guzior jak na swoje wymiary jest ciężki,jakby wypełniony w środku

Witam z czego może pochodzić ten przedmiot? Metal to pozłacana miedź

Chyba strzał w 10. Dziś wróciłem i znalazłem resztę tyle że bez zegarka

Witam co to może być? Jedyne co przychodzi mi do głowy to fragment munduru lub jakiejś koniny ale srebrny? metal jest ciężki i stawiam ze to srebro.