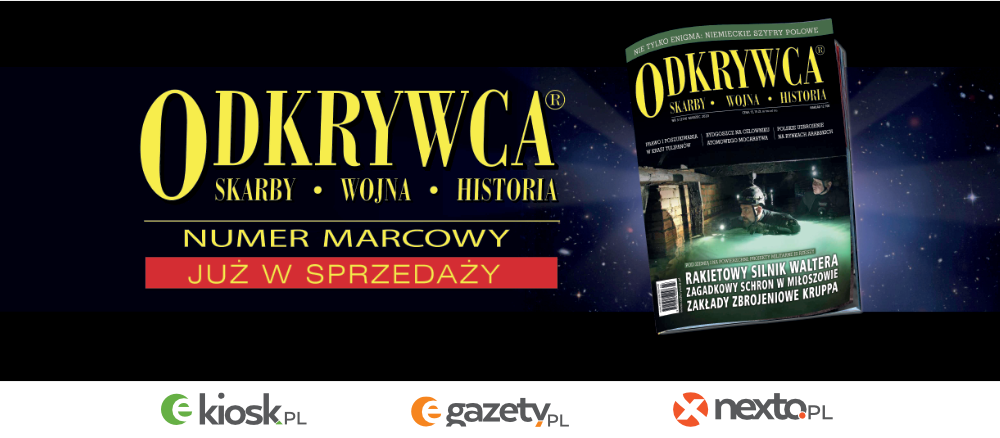 Content Count

404

Joined

Last visited

Never
Community Reputation
0
Neutral
Recent Profile Visitors
The recent visitors block is disabled and is not being shown to other users.
mankietowe, na foto inny rodzaj zapięcia

Obiekt był chroniony przez wyspecjalizowanych ochroniarzy z I grupą inwalidzką, zresztą jak większość obiektów tego typu w kraju. http://natemat.pl/227297,ochroniarze-made-in-poland-spiace-dziadki-i-niepelnosprawni-ktorzy-doprowadzaja-do-tragedii

Wydaje mi się że Twój to medal, coś w tym stylu: http://odkrywca.pl/medalwisior-intempesta-ese-,652114.html Były też guziki z tym motywem.

Od stycznia zaopatrzę się w niewidkę i można biegać po terenie: http://www.weibo.com/tv/v/ad24e94ed60d9f4e5057f8c0a2faff0b?fid=1034:ad24e94ed60d9f4e5057f8c0a2faff0b

Rybołowy - kamerka live w Nadleśnictwie Lipka http://www.lasy.gov.pl/informacje/kampanie_i_akcje/rybolow

Pojemnik na olej do MG ??? http://allegro.pl/pojemnik-na-olej-mg-wehrmacht-i6271561249.html#thumb/5 Wystawiający/a/ nie ma pojęcia co to jest! Przecież to unikatowy pojemnik do chłodzenia lufy MG08

Foki w Estonii http://www.looduskalender.ee/n/node/3

Może i nie nabijka! Widziałem raptem kilka gwoździ do trumien i to na tym forum, w takim razie w jakim celu nabito na tym gwoździu" orzełek?

W nowym roku na allezło pokazała się następna tego typu nabijka! Niestety poszła na handel!!!

Ruszyła kamerka - podgląd pstrągów http://www.looduskalender.ee/node/25148

Orły już są na gniazdach http://www.looduskalender.ee/node/22383

Ta trzecia nabijka znaleziona w okolicach Stargardu Szcz.- bez kontekstu.

Grubość mojej to niecałe 2 mm w miejscu itu" i 1 mm na końcówkach promieni.